Top Kannywood and Nollywood actor, Ali Nuhu, fondly called Sarki Ali (King Ali) stares in the new Checkers Custard commercial.
Shot on location in Kano State, Nigeria, the brand film for Nigeria's favourite custard features a host of other 'restaurant patrons', exploring a fitting and to a true-to-life scenario where the Thespian, making his way in between the bevy Checkers Custard-eating clients, is recognized and waylaid by a female fan and that seeks to take a selfie with him. 
Ali in his graceful fashion obliges and as the super fan makes to leave, her bag, a Checkers Custard goodie bag drops spilling the contents, a roll of Checkers Custard Vanilla sachets. Ali picks them up and elatedly asks, "Checkers Custard?", to which she answers in the affirmative.
Apparently, Mr. Nuhu is on a film set and the director interjects, "Cut!". The star is escorted off set by his assistants as the female actor, the fan, follows suit.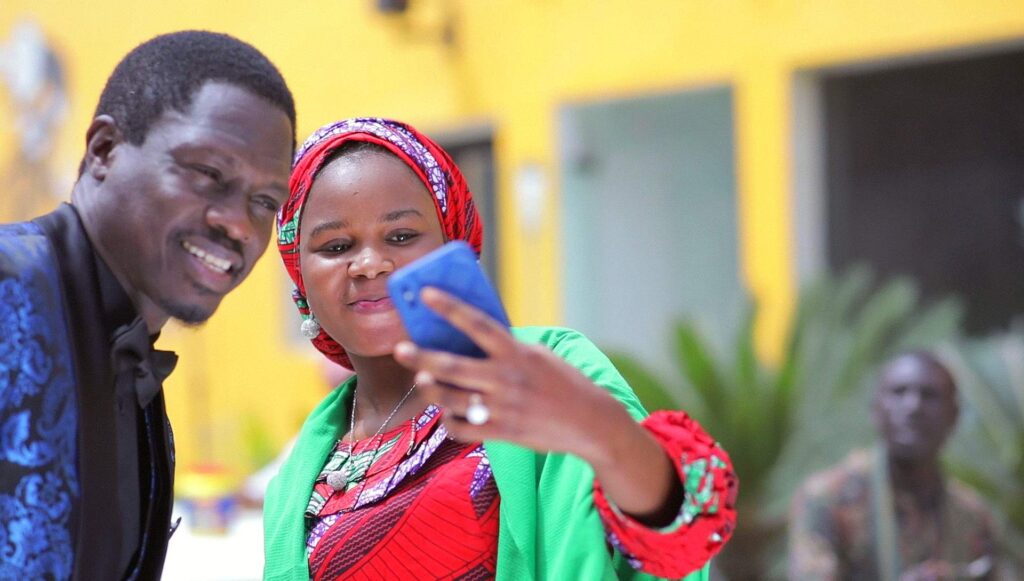 Ali then takes us on a narrative tour of his love for the products as other fans reach out for their own photo ops. His 'family' also appear as they enjoy The Rich Custard.
The ad was designed to cater specifically to audiences in northern Nigeria thus presented in the Hausa language and currently runs on several terrestrial and cable channels.
Ali Nuhu was signed in 2022 by Checkers Africa Limited as Brand Ambassador for Checkers Custard.